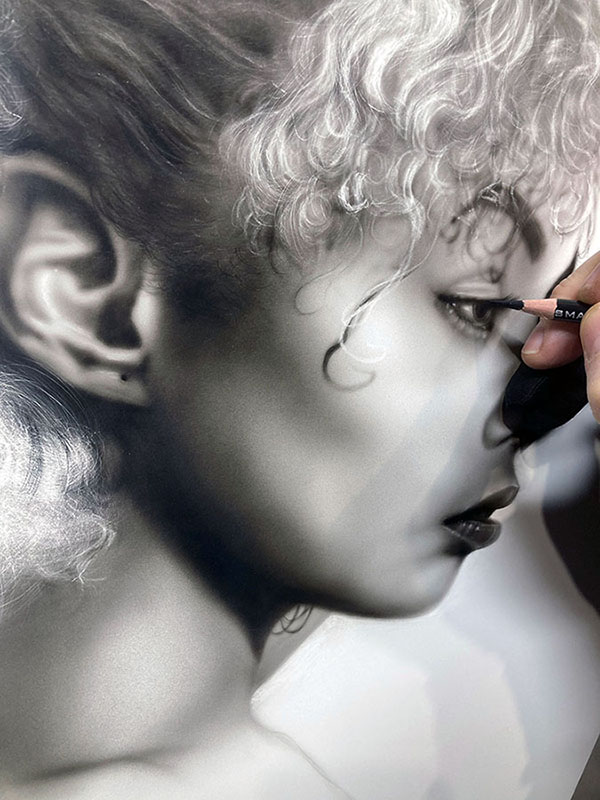 Custom Holiday
Portraits by the
Rick Baldwin
Studio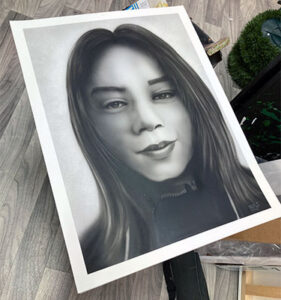 It's the Holiday Season
Give a special gift like no other.
This year give the gift of a custom, hand-painted portrait by a professional artist. It's a gift they will cherish for the rest of their life.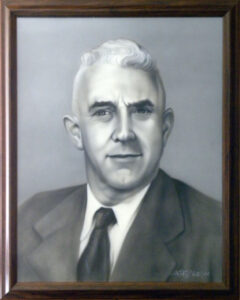 Your Portrait In Your Style
I create portraits in many different styles and can custom paint your portrait to your specifications. Generally, I work in a more realistic style utilizing airbrush, acrylic paint, graphite, color pencils and whatever else I need to use to capture the likeness. My portraits are painted on canvas, wood panels or professional quality illustration board. It's easiest for me to work from your photo and I can paint single or multiple people, adults, kids and babies. I can paint black and white or color portraits. The choice is up to you.
In addition to people portraits, I also create pet portraits. Any pet, any species and multiple pets. Pet portraits are also a great way to remember a special pet no longer with us. Your friend or family member will cherish a memorial pet portrait every day of the year.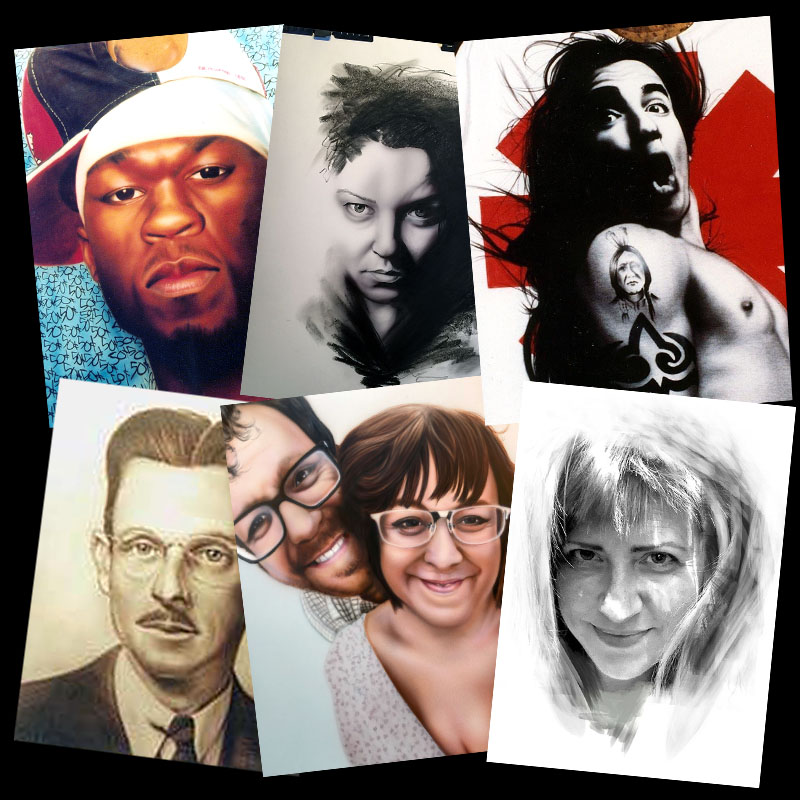 Pricing
Currently, my painted portraits are priced at approximately $2 per square inch. Multiple people in the portrait will be an additional cost. Please contact me for exact pricing.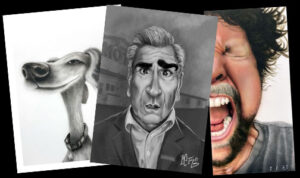 Specialty and Non-Traditional Portraits
In addition to standard portraits, I also create specialty and non-traditional portraiture. These would include cartoon and caricature portraits, artistic nude and boudoir portraits and even expressionist and abstract portraits. Contact me for details and pricing if you have interest in specialty portraits.
About the Artist
I'm Rick Baldwin and my studio is currently located in the rek Gallery outside of Atlanta in Tucker, Georgia. I began airbrushing in 1982 and photorealistic portraiture eventually became my specialty. I've created portraits at airbrush shops in Pigeon Forge, Gatlinburg, Knoxville, Nashville and Chattanooga. My work has been featured in several nationally known publications including Airbrush Action Magazine. As an illustrator, my work is in the humorous genre and I have worked for years as a professional cartoonist and caricaturist. In 2008, I began concentrating on fine art work, as well as creating large-scale commercial airbrushed murals. In 2021 I opened the rek Gallery, an art gallery of contemporary Southern art where my studio is in residence.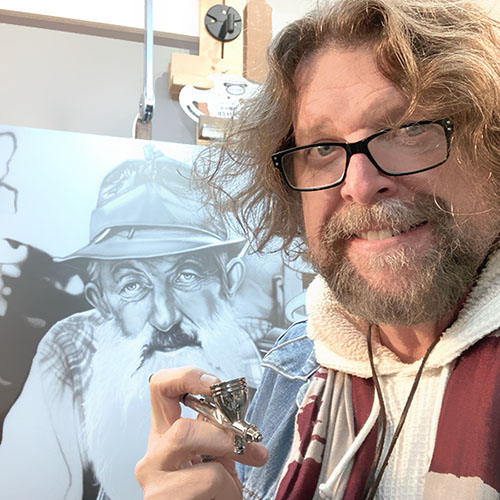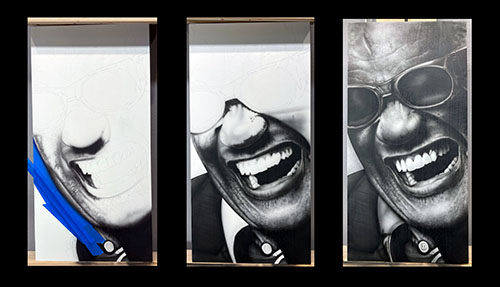 Let's Get The Process Started
Let me begin your portrait now. Holiday work accumulates quickly so schedule yours immediately so you don't get left out!